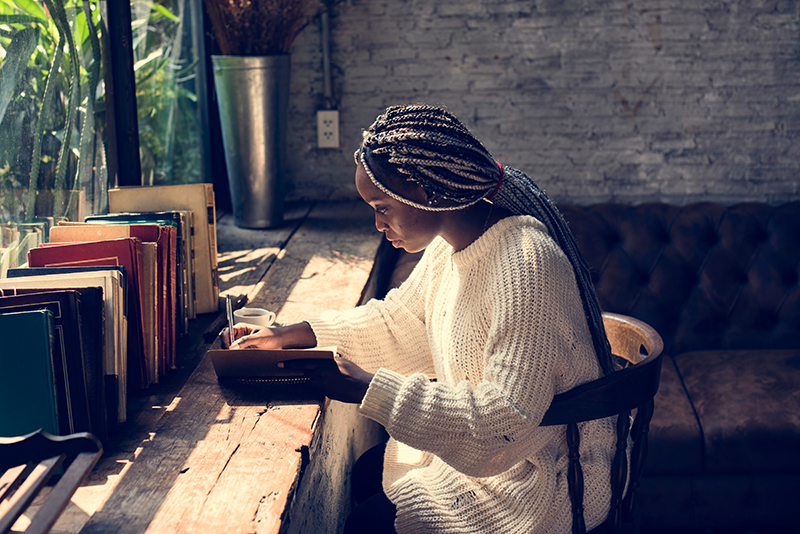 We've been retreating as humans probably since we first got into groups—the lone hunter who goes off to bring home a mastodon, the contemplative who retires to a cave to meditate, and more recently, burned out people who need to step off the spinning hamster wheel and reset. Perhaps the busier we are, the more we appreciate the down time a retreat offers.
Yaddo opened its doors to artists in 1926. Hedgebrook welcomed the first group of women writers in 1988. Pre-pandemic, there were myriad opportunities to write in an idyllic setting—the Italian countryside, lakeside in Guatemala, a jungle hut in Bali, an Airstream in Texas—under the tutelage of an (often famous) writer or teacher. During the pandemic, online retreats and DIY retreats took over—stuck at home we still sought respite from our daily routine. As travel and assembling has become accessible again, those opportunities seem to have multiplied.
We're looking to get away yet be together, to have time to reflect and time to share, and maybe see a new place while we're at it.
A retreat is a great excuse to travel to a new place and use that locale as inspiration to move forward on your work in progress.
Aside from the writing, however, what happens at a writing retreat?
Most retreats I've attended have been a mix of group time and alone time.
I'd ease into the day with breakfast and friendly morning banter with the other attendees.
The facilitator(s) opened the day with a discussion of a pertinent topic that set the tone for the work of the day.
There was time to read, write, or visit the local sites before and after lunch.
Late afternoons the group would gather again for a practice or discussion.
Dinner was shared, leaving time for group conversations afterward, too.
One of the greatest benefits of a retreat is having someone else take care of the details. All I had to do was show up and follow the lead of the facilitator, allowing me to dedicate all my energy to creativity.
I left each retreat having made new friends, feeling renewed energy for my creative projects, and returning to my daily life rested and restored.
I knew the steps to take to move forward and had some strategies to stay on track when obstacles or old habits showed up. The longer the retreat, the longer the feeling lasted afterward.
A writing retreat gives us time to think, plan, and produce without the distractions and interruptions of daily life.
it also provides a way to get out of the endless cycle of household management—for which most women are responsible.
A retreat offers a break, a pause, a respite, a gift of selfcare to recharge and return to the outside world renewed and ready to face daily life again.
What happens at a writing retreat is more than the agenda for the day. It's the freedom and time to daydream, ponder your ideas, to fully immerse yourself in your writing rather than look for stolen moments. It's meeting other writers who get you, support you, and speak your language.
And those are the ideal conditions for that magical moment of transformation to happen.